Long Beach
Gay & Lesbian
Chamber of Commerce

October Lunch and Learn
October 01, 2014
Join us for our monthly Lunch and Learn Mixer! Mix, mingle and meet new business partners!
List Categories | List Members | Newest Members

Click Here for Wedding Resources

C.A.R.E. to Dine - September 25, 2014
Our goal is to raise $10,000 for C.A.R.E. to Dine!...
CONTACT US | ABOUT US | Site Profile | ADMIN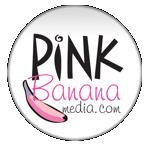 Website technology & design by PinkBananaMedia.com | PinkBananaBiz.com